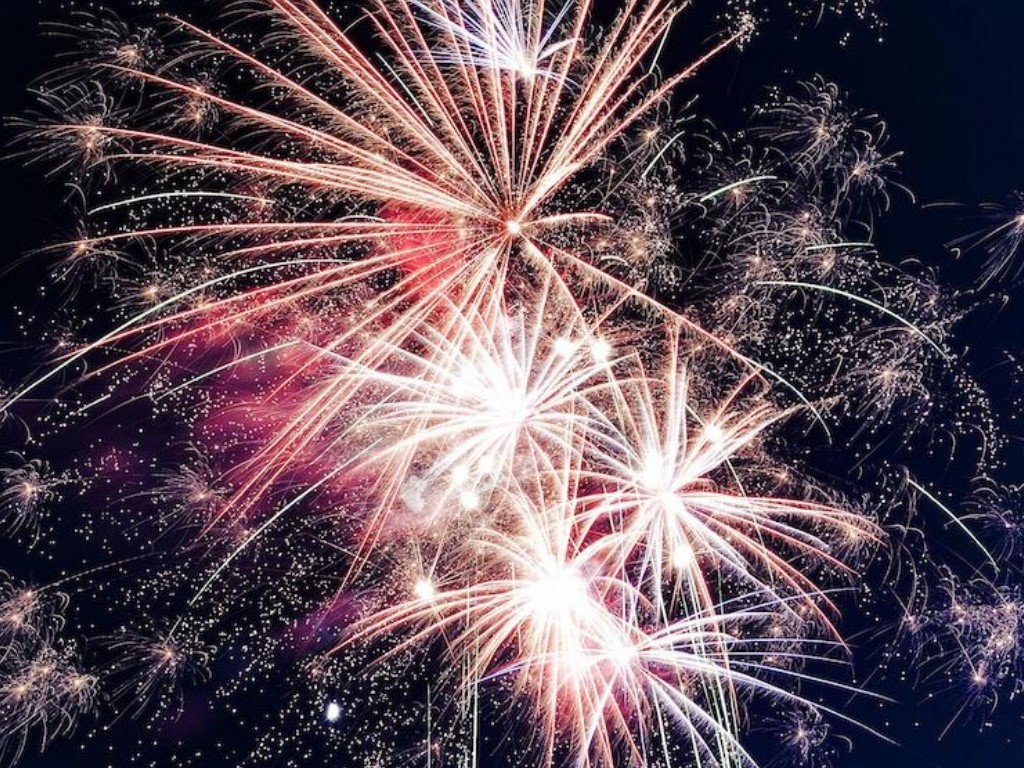 The clocks have gone back, the nights have drawn in and Halloween has been and gone. So what's the next big event on the social calendar? You've guessed it… Bonfire Night!! A night for wrapping up warm, eating toffee apples and toasted marshmallows, sparklers, fireworks and, of course, bonfires.

It's a night to be enjoyed by everyone but here's some advice to help you keep safe and reduce the risk of injury or fire. Fireworks are explosives and come with numerous potential hazards.
Where possible, attend an organised event and don't try to have your own at home. These events have to be insured and run taking all eventualities into account, therefore they have all the necessary precautions in place to keep you safe. Plus, they're far more enjoyable as you get to stand back and watch rather than having to keep running back and forth to light another firework as well as worrying about everyone else's safety, hosting and keeping everyone's drinks full.
If you are planning your own gathering, keep reading for some basic guidelines to follow.
Fireworks
🔥 Only buy fireworks with a CE mark from a reputable retailer.
🔥 It's illegal to sell fireworks to anyone under the age of 18 years or to light fireworks in a public place. Any purchased must be used within the confines of private grounds.
🔥 Fireworks must be lit at arm's length using a taper to maximise the distance between the firework and you.
🔥 Once lit, stand well back and NEVER return to a lit firework.
🔥 Sparklers should not be given to children under 5 years old. Use of them should be supervised by an adult at all times, ensuring gloves are worn.
🔥 Light sparklers one at a time and dispose of them in a bucket of water. Don't allow them to be dropped on the floor or left lying around.
🔥 Keep pets indoors throughout the evening.
🔥 Be respectful. Don't let off fireworks late at night and remember there are laws that must be followed.
Bonfires
We strongly advise not to have a bonfire in your garden. They pose significant risks and can get out of hand easily. However, if you are planning a bonfire, here are a few essential tips to follow.
🔥 Check the weather. Don't light a bonfire if it's due to be windy. Embers and flames can be blown around causing the fire to spread out of control.
🔥 Make sure it's built clear of any buildings or obstructions such as sheds, fences, hedges and trees.
🔥 Clear the ground in the surrounding area and create a barrier around it with a suitable, non-flammable material such as bricks or large rocks.
🔥 Don't leave it unattended at any time. An adult should always be supervising the bonfire.
🔥 Always keep a water supply close by, either a large bucket of water or a hose pipe.
🔥 Ensure the fire is out completely before leaving it unattended. It's best to let the fire die down and then thoroughly drench it so that it can't reignite.
Remember, fire is dangerous and doesn't discriminate but if you follow these safety tips, you're reducing the risk significantly.
Have fun and stay safe.